The Linothorax is the unlockable armor worn by the Spartan and is unlocked by defeating your own warrior in arcade mode. It provides only slightly better speed than the Bronze Curiass and weakens all three forms of protection.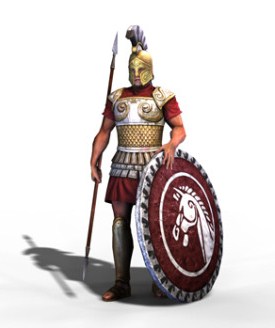 Protection
Slashing Resistance
I I I I I I I I
Piercing Resistance
I I I I I I I I
Bashing Resistance
I I I I
Speed
I I I I
Ad blocker interference detected!
Wikia is a free-to-use site that makes money from advertising. We have a modified experience for viewers using ad blockers

Wikia is not accessible if you've made further modifications. Remove the custom ad blocker rule(s) and the page will load as expected.