The Centurion (who lost to the Rajput Warrior on the TV show) is one of the champion-class characters in the game. Thee Cenurions were commanders of 100 Roman Legionnaires during the Roman conquests.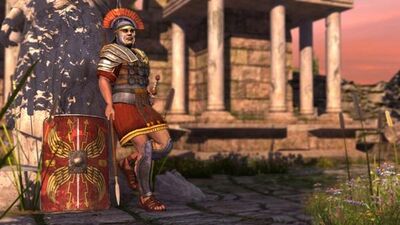 In-Game Info
Edit
A centurion led 100 men in the Roman army. Frequently, they rose to their rank by simply surviving battles. Acts of great courage could earn them a faster promotion.
Ad blocker interference detected!
Wikia is a free-to-use site that makes money from advertising. We have a modified experience for viewers using ad blockers

Wikia is not accessible if you've made further modifications. Remove the custom ad blocker rule(s) and the page will load as expected.